The black and white photos that momma lion took came back from rite aid the other day. Unfortunately, we had to ask for a new CD (which has yet to arrive) because the one they gave us includes only the... negative images... sort of??? It turns us into ghostly figures in a ghostly environment?? Anyway, here are some for show & tell, until we either get the actual photos on a CD or figure out how to use our old scanner.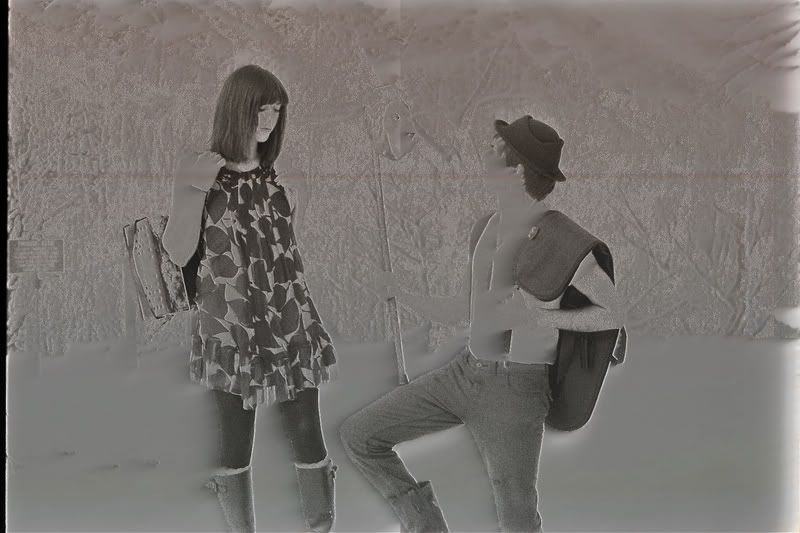 Tomorrow we play at That-a-way Cafe on Greenwich Ave in Greenwich CT- We're on at 9pm and we're just doing a short acoustic set, INCLUDING a Velvet Underground cover in preparation for Sam Schachter's awesome cover band show next week, and a brand new song that we are still working on but want to test on an audience... or something.
I've got to get Dante to write some of these.
PS I really need help with uploading photos to the blog- I made them much smaller and still they cut off nearly a third of the photo! They show up whole in my "posting" so what's wrong with my premade-by-blogspot's layout?? At least I managed to change them so that they weren't all just of me ...